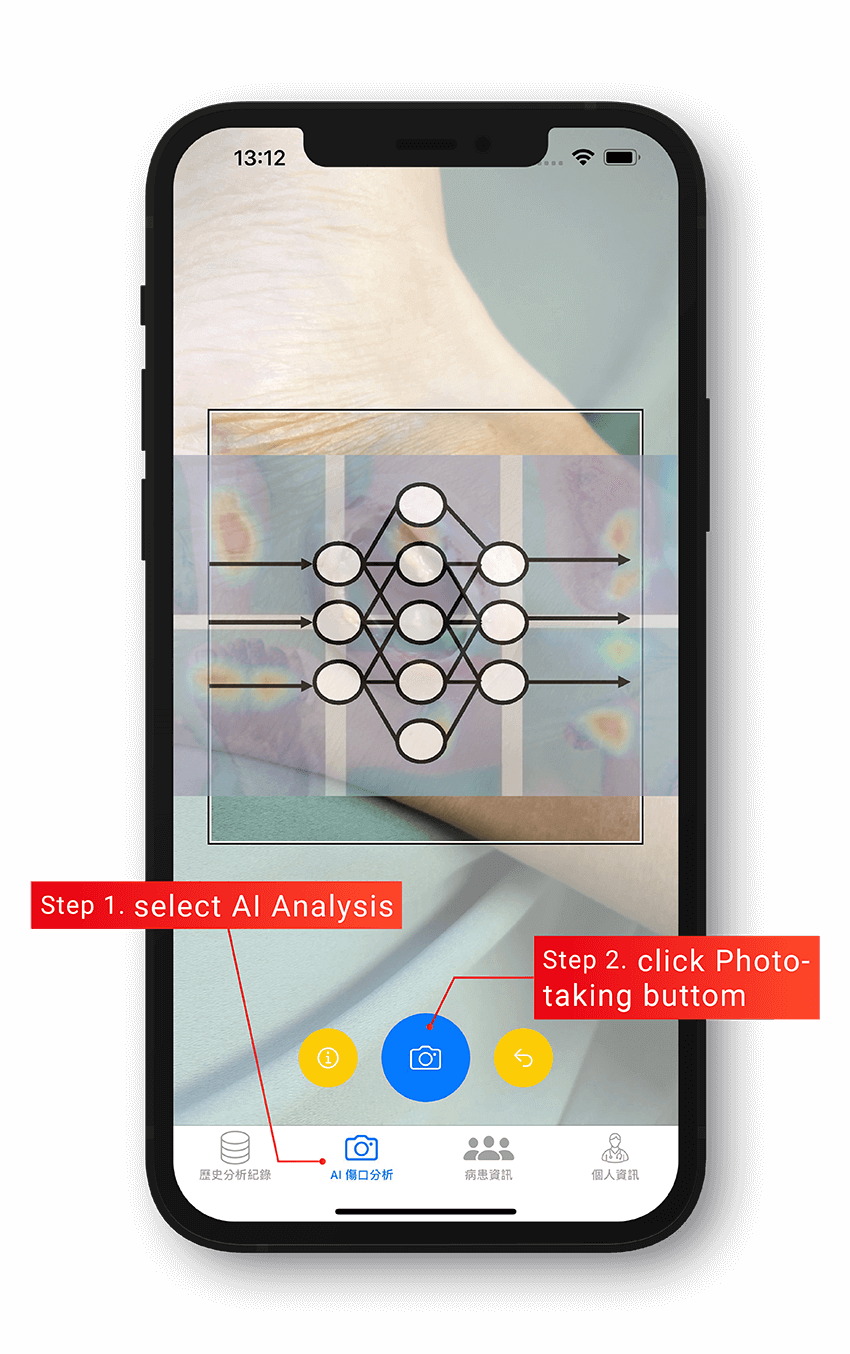 AI Diagnosis Expanding Hospital's Capacity
I-SWAT is an AI-based diagnostic software that has been trained from the complicated skin and soft tissue infections (SSTIs) diagnosis experiences of multiple dermatologists. With trained by over 2,000 images, this AI tool is able to perform as high diagnostic accuracy as the dermatologists. Therefore, I-SWAT can support non-dermatologist to do triage in emergency room, to do early detection of SSTIs in rural health clinic, and etc.
Hospitals/ clinice can benefit from adopting I-SWAT to expand their capacity in order to cope with the complicated SSTIs.
Accquired the Taiwan QMS (Medical Device Quality Management System) Certification with the QMS number: QMS2062.
Performed as high diagnostic accuracy as the dermatologist, with Inventec's exclusive AI technology.
Built-in our AI model with learning over 2K skin wound images, provided excellent ability of image recognition, enable to be operated in the various ambient conditions.
Less than 1 sec, to receive the AI diagnostic result.
SaMD Unleashing Your Power
I-SWAT is a Software as Medical Device (SaMD), and is designed for equipment-free. One of significant benefit is cost-saving, the elimination of hardware/ equipment purchasing, maintaining and deploying, and renewing expenses. Therefore, hospitals gain the financial flexibility.
I-SWAT can be built in Inventec self-developed APP. This APP aims not only to fulfill the essential purpose, AI diagnosis in skin wound, but also offer value-added functions, the medical record creation, edit and searching. Those functions enable unleash the power of the AI; moreover, reducing workload for healthcare workers.
Designed as (SaMD) to supporting diagnosis.
Built-in the function of creating and editing medical record to save the result of AI analysis, for optimizing file management.
Provided medical personnel with user-friendly searching functions to find patients' medical record, efficiently.
With digitalized medical record and visualized AI analysis, enabling improve doctor-patient communition to offer better patient satisfaction.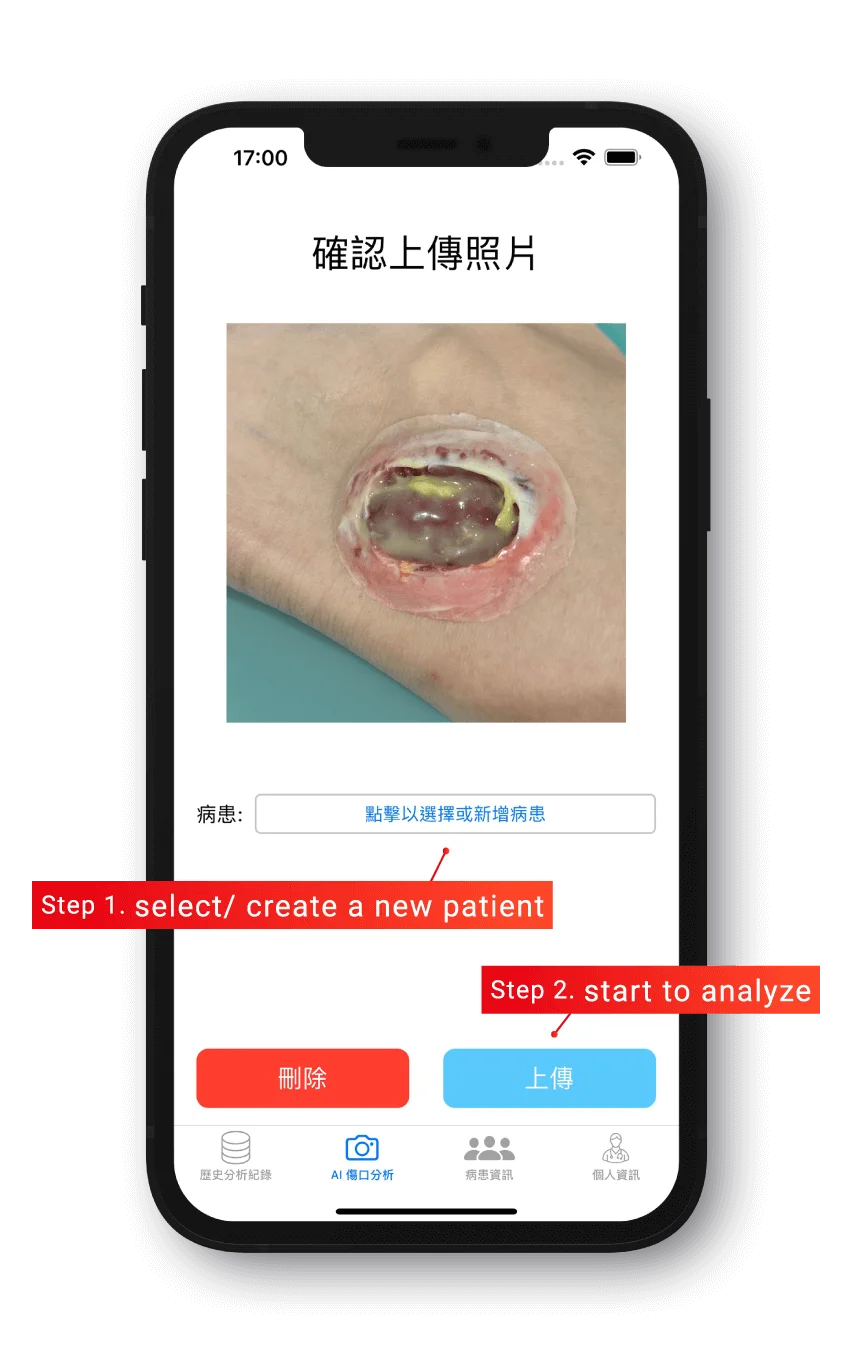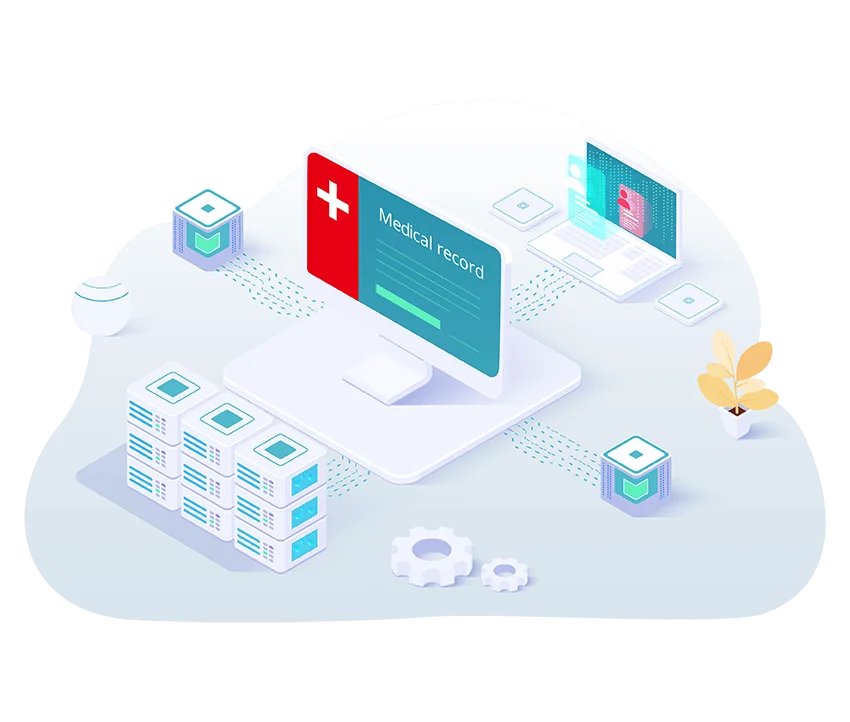 API Connect Integrating into Your System
Offered I-SWAT API connect, being able to integeate into diverse systems, flatforms, softwares, such as Hospital Management System, to develop own medical solutions, easily and simply.
Support & Service Requests