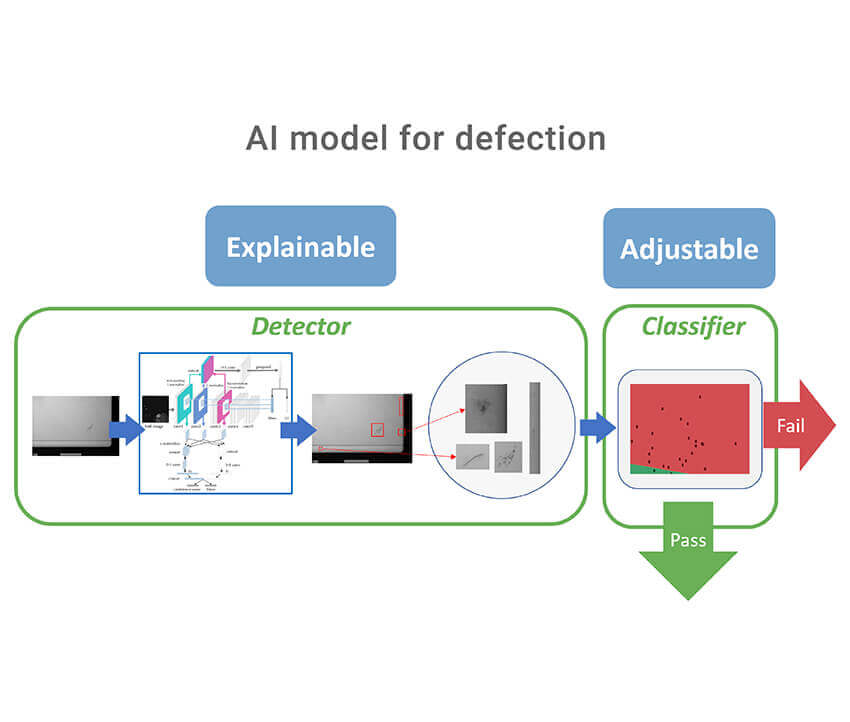 AI + AOI Inspection Increasing Customer Satisfaction
High Accuracy: Built-in Inventec AI technology, performing higher accuracy than human inspection, being excellent for Quality Management.
High Efficiency: Taking only few seconds, from taking photos to AI analysis, optimizing production line.
High Universality: Equipped with a structured AI database to apply different quality standards for different product models.
High Reliability: enhancing consistency in defect detection about 15% to increase customer satisfaction.
Digitalization in Quality Management Realizing Industrial 4.0
Supporting Laptop Surface Appearance Detection system connecting to Manufacturing Execution System by API for realizing industrial 4.0 in manufacturing.
Built-in AI-assisted automated data labeling, enable find rare and unclear defect types for analyzing root-cause and optimizing process.
Recording and saving the defect data, automatically, for improvement of data completion to optimize quality management system.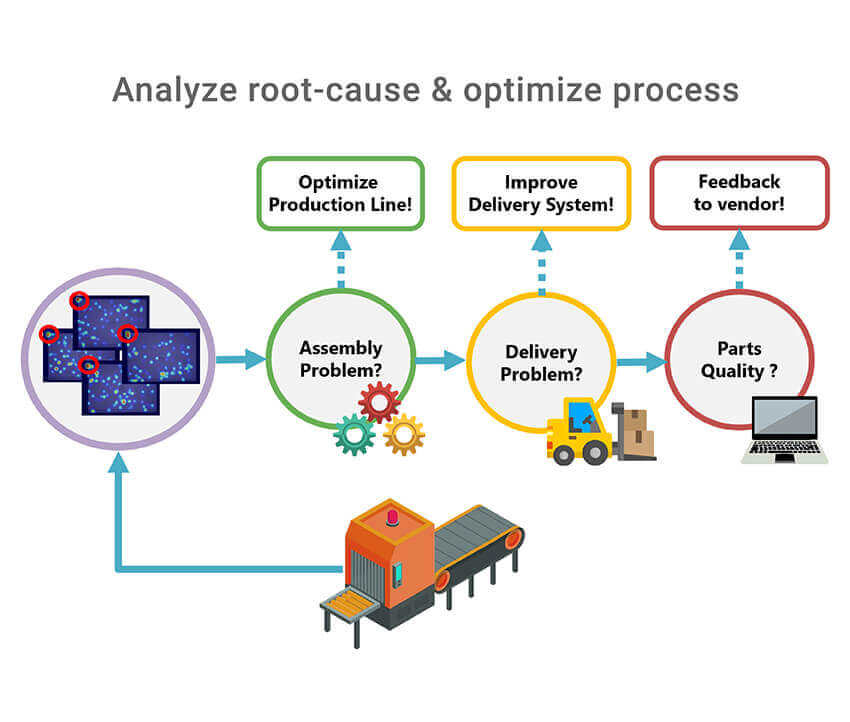 Support & Service Requests